We've all done the outdoor picnic hangouts, backyard BBQs, and road tripped across our respective provinces too try and prevent boredom. But with the doom and gloom of winter upon us, we're all thinking it: what now?! We've literally done it all, and there's not much left to do. A lot of us are concerned about how we'll feel when the cold and darkness of winter hits. Fall is beautiful, but it doesn't last long. Here's the thing, it doesn't have to be all doom and gloom, especially this year as we approach winter. 
We've come up with a list of 10 really fun (and safe) winter activities you can do with your family and friends this year. These activities will allow you to:
bond with those that are close to you and improve your communication skills
reap the benefits of physical activity on mental health
explore new things, which humans love to do, and
use and sharpen your problem solving skills (mental exercise is important, too)
We've also included a "why" section with each activity, where we'll explain from a psychological perspective, why that activity can be beneficial for us. When engaging in these activities, be sure to follow public health guidelines. Have fun!
---
1. Go for walks
This is probably something a lot of us don't think about doing in the wintertime. Sometimes, we might even see people going for a jog when it's -20, and you think to yourself, "I'd never do that to myself." However, it might actually be a good challenge. We spend a lot more time inside in the winter; so going for a walk (even for 10 minutes) is a great way to enjoy some fresh air. It's also a fantastic way to get some sunlight and take advantage of the few bright hours we have in the winter months. Try doing this in the morning, or during lunch time. A lot of us don't get to see the sun much when working during the daytime.
If you're unable to go for a walk, or face barriers in this area, try sitting by a window for part of your day-maybe even open it a crack to get some fresh air.
The psych why: Physical activity replenishes the mind by releasing endorphins, it's also a great way to get fresh air, participate in mindfulness, and step away from technology. Don't forget the added benefit of vitamin D!
---
2. Make the most of the sunlight
As we touched on in the first point, we don't get a ton of sun during the winter months, especially for those of us who are working inside during the day. Sunlight can do great things for our mental health, so it's important to make the most of what we do have.
This might mean being more intentional with your time outside during the day when running errands, picking kids up from school, or on your lunch hour. If you're at home, keep your blinds and curtains open. You may even try some outdoor activities during the day to take advantage of the light.
The psych why: sunlight is a perfect source of vitamin D– an essential vitamin that prevents seasonal affective disorder, and other mood related problems such as premenstrual syndrome. It also helps with sleeping disorders and elevates the sense of well-being.
---
3. Enjoy hot chocolate as an adult..and other kid things!
Take a break from your favourite coffee or tea and have a hot chocolate: the whole deal, with marshmallows and everything. The winter is a great time to try out some other warm cozy beverages, or some fun twists on simple coffees and teas. Try out:
Mochas
Eggnog lattes
Moroccon mint tea
Apple cider
Mulled wine
Warm boozy drinks
Hot chocolate is typically thought of as more of a kids' drink, but there's no reason adults can't enjoy it too. That also goes for other kid activities, like building a fort, making slime, or doing an indoor scavenger hunt.
The psych why: If you have kids, this can be a great bonding experience (minus the boozy drinks). If not, you can get in touch with your inner child. Adults need play too!
---
4. Explore Alberta (or wherever you live)
Most of us know this already: there's never been a better time to explore our own backyard; mostly because there's literally nowhere else to go. But that's not a bad thing! There are tons of beautiful places so close to where we live, and now is the chance to see them.
Pro tip: There are many places to explore besides the more beaten paths of Jasper and Banff. The places that are on top 10 lists of places to see in Alberta are often jam packed with people trying to do the same thing as you; especially on weekends. Instead, try to come up with your own places to explore. There are tons of provincial parks and other scenic areas all over the place. Find an interesting looking place on the map and go see what you find! Google reviews can help you determine which place to pick. Please make sure to be safe and not venture into dangerous areas!
The psych why: In addition to getting fresh air and sunlight there is a novelty aspect to exploration: humans enjoy new experiences and trying different things. Additionally, it's an opportunity for bonding with loved ones.
---
5. Play board games
We're sure you've heard this suggestion before. But here's the thing, do you know how many board games there actually are out there? Board game creation is an art in itself. There are hundreds upon hundreds of games, all ranging in difficulty level, number of players, themes, etc. It's impossible not to find one you like; there's a board game out there for everyone.
If you're not sure what types of games you like, try going to a board game café. The experts there can help you find exactly what you're looking for, and all the games are organized by type. You might find yourself playing the same game for hours, or switching between a few quicker games. Either way, you'll have a great time!
Also, for all you introverts out there, this is a great way to spend quality time, without having to do a lot of talking 😉
The psych why: Playing board games with loved ones is an excellent bonding experience. It also allows you to sharpen your communication skills, which can help in relationships. It can aid in keeping your executive functioning, such as attention, memory, and problem solving, sharp.
---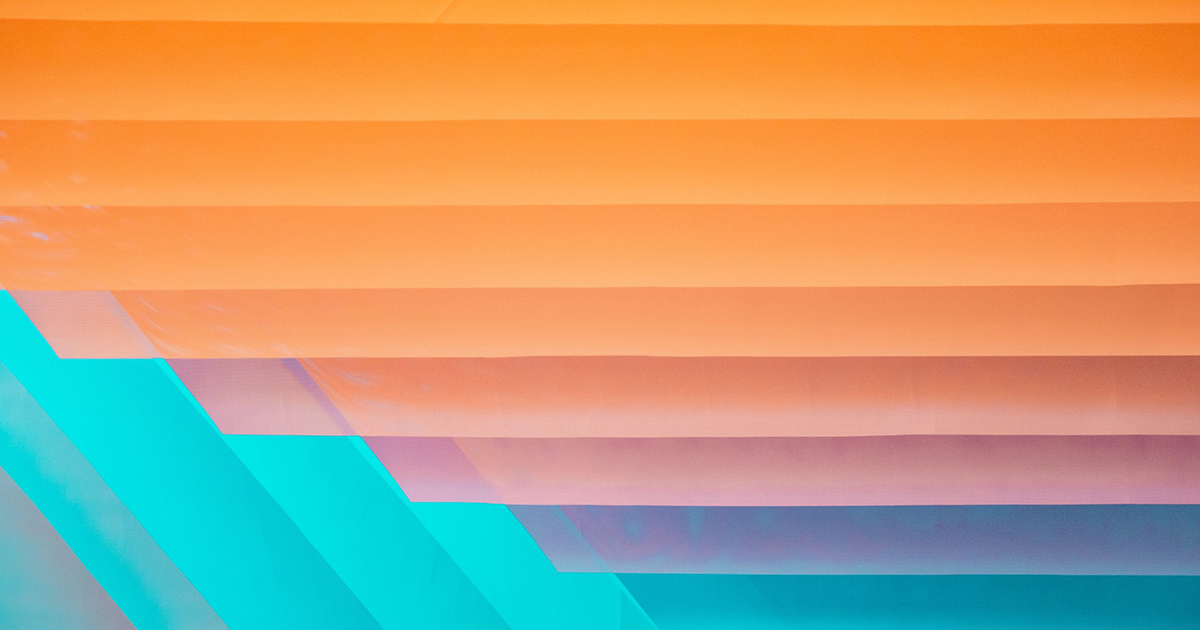 ---
6. Host a virtual cook-off
A lot of us dream of having the ultimate cook-off kitchen, but most of us are doing this virtually now (that's one way of looking at it). So, here's what you do: pick a recipe, make some teams (this can be families, couples, roommates, etc), and then everybody gets the required ingredients (don't forget the wine!). You're then ready to have a virtual cook-off over your favourite video platform. You will end up with some healthy competition and a (potentially) delicious meal, as well as an opportunity to catch up with your people.
Of course, the taste-test part of a cook-off can get difficult virtually, but this way you can all just judge your own food and no one feels bad!
Here are some ideas of what to make:
Tacos or burritos
Lasagna
Chana masala
Cajun jambalaya
Pad thai
Enchiladas
Korean fried chicken
The psych why: Virtual cook-offs present another opportunity for bonding. With this activity, you can learn how you/your partner approaches a problem, which can improve communication between two people. We've also got some healthy competition, working towards a goal together, and novelty, trying new recipes and styles of cooking.
---
7. Try a new sport
Staying physically active in the winter can be challenging for a lot of people, but it's a great opportunity to try something new. There are tons of winter sports you can try, even in addition to skiing and snowboarding. Some especially fun ones for families are skating and snowshoeing.
There are also likely many winter sports you've never even heard of. For instance, did you know that a snow scooter is a thing? Or skibobbing? Also, what are you waiting for…take that toboggan out of your garage and get it on the hill!
The psych why: Play is an important part of psychological well-being. In addition, it's an opportunity to bond with children, and enjoy some adventure. Physical activity also improves mood through releasing feel-good hormones.
---
8. DIY
There are DIY kits for almost anything; from making your own bath bombs to jewellery to…hot sauce. You don't even need a kit a lot of the time, you can pick up supplies on your own, which can be part of the fun, or use things you have around the house. This is a great way to get creative, which a lot of us don't actually do very often. If this is intimidating to you, think of it as a challenge and an opportunity. Regardless of the outcome and its utility, you tried something new and probably had a great time with whoever you did it with!
Here are some DIY ideas:
Family tree
Gin making
Soaps and bath bombs
Hot sauce
Bubble gum
The psych why: Another bonding opportunity coupled with novelty. It also presents a chance to learn new skills, which is good mental exercise, and challenges you to do a bit of problem solving.
---
9. Experience arts & culture
Here's another one to stimulate your mind: make use of the museums and galleries we have available to us. There are a ton of these around, and not only in the major cities. You might do a day trip out to a museum in a rural area. There's a lot to learn, and museums on things you probably never even thought of. For example, did you know there's a museum dedicated to gophers in Alberta? Yeah, go check out Torrington, Alberta and you'll see.
You can explore arts & culture in other ways too: perhaps check out a local jazz or piano bar, comedy club or some live music at a coffee shop. There are more of these things happening than you might think. A big benefit of this one is that you get to be inside, especially on those really cold days.
The psych why: In addition to bonding, this activity allows you to learn new things, stimulate your mind, and step outside your comfort zone, which increases open-mindedness. Additionally, new neural pathways are created as we engage in new activities.
---
10. Expand your musical tastes to prevent boredom
Music is great for us; unlike TV, it energizes our minds. We all have certain types of music we like to listen to, but every now and then it's fun to explore and experience a totally different kind of music. If you're typically a hip hop fan, maybe try some jazz or classical. If you're normally listening to country, maybe venture down the electronic or tehno road.
Make a new playlist, or use premade ones on apps like Spotify or Apple Music. Do this while you're doing chores or other 'boring' tasks. It might make those things more enjoyable. You can also discuss your experiences with friends and family and get their take on it too. Ask them for some of their non-standard favorites- you might be surprised!
The psych why: Music improves mood, motivation and can aid in relaxation. Also, some types of music (such as classical) increase the brain's efficiency in processing information. Music is also a great platform for expressing difficult emotions.
And there you have it! A list to keep you busy doing fun things all winter. Follow us on Facebook or Instagram to enter our winter challenge online, where you could win a mystery DIY kit, or board game!
---