Baldwin Asala
ShiftGrit Therapist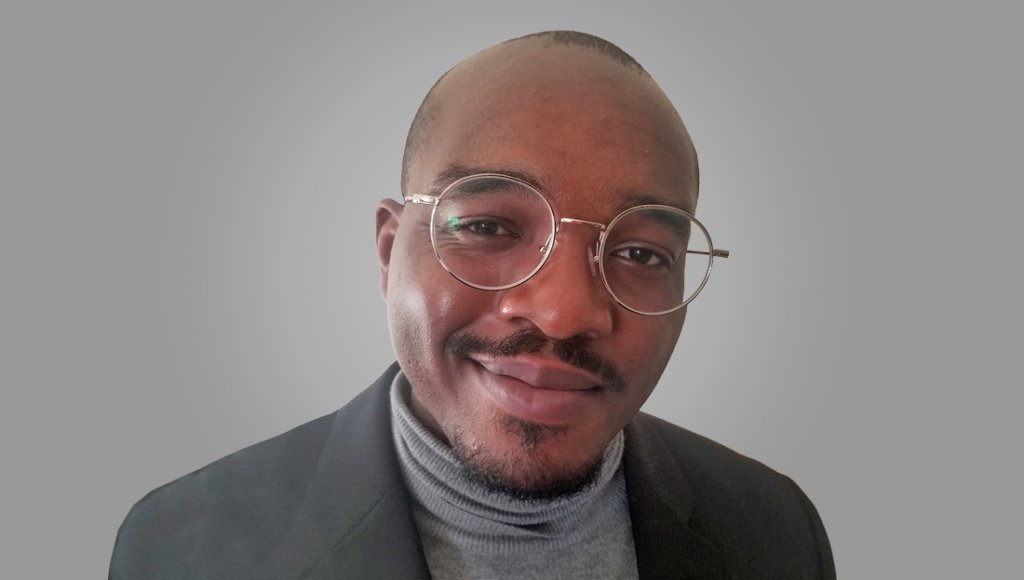 Like all Shift Clinicians, Baldwin is trained in the ShiftGrit protocol- a structured therapy program that uses counter-conditioning and evidence-based techniques to establish new perspectives. This creates better, automatic responses for our clients- things like less reactivity, stronger boundaries, healthy assertiveness, smoother communication, improved mood-optimized performance... and many more...
What is your name/nickname?
My name is Baldwin Asala. I am actually a Jr., so if you meet a Baldwin Asala who does architecture, that's not me.
What do you do at Shift?
I am a Registered Provisional Psychologist at ShiftGrit Psychology and I'm in the process of becoming a registered psychologist. I offer induvial therapy sessions for adults and adolescents. I focus on working hand-in-hand with my clients to help them achieve their goals.
What are your academic credentials?
I graduated from the University of Calgary with a degree in Sociology and a degree in Psychology, due to my love and interest for understanding how individuals interact with and are affected by society. I then completed my Master's of Counselling Psychology at City University of Seattle.
Why did you decide to become a therapist?
Before I started the journey to become a psychologist, I was a paramedic and had aspirations of becoming a doctor. However, along the way, I realized that helping the mind can do as much good as helping the body, which is something that is not commonly acknowledged by the world at large. This became even more apparent to me during my time as a student-athlete at the University of Calgary, where I noticed many of my teammates were struggling with various mental health issues. I watched as many of them sorted out professional mental health support and the amazing differences it made when both the mind and the body were given proper care.
What do you bring to your therapy sessions, and what are some goals?
I bring with me a multi-cultural background as a person born in Nigeria, who learned how to read and write in England, spent their teenage years in America and then became an adult in Canada, all while being a student-athlete. I feel that has had an interesting path in life, which has given me a variety of life experiences and an understanding that the world can take on various properties depending on the people who shape it. I also bring patience, understanding and genuine curiosity to learn about my clients so that we can work together to learn more about themselves and how to best accomplish their goals.
Who do you work with?
I primarily work with adults, young adults and adolescents over the age of 14
Why are you passionate about what you do?
Since I was a child, I have always enjoyed helping other people. I strongly believe that if you plant a seed of good in the world, it can germinate into a forest of goodwill. It is my hope and dreams that those that I have helped, in one way or another, will go on to help others, creating a cycle of goodwill that impacts the world. Furthermore, I happen to think that psychology and the act of counselling is a fascinating field of study that has a chance to change the world, as it grows in popularity.
What do you do in your spare time?
Since moving to Canada, I found myself struggling to find my place in a new country that is very different from any place I had lived in before. Through exploring various activities and events recommended to me by people I have met all over the country I have developed new hobbies. Now, in my spare time, I enjoy rock climbing indoors, coaching wrestling, playing various video games, writing stories as a creative outlet, and playing tabletop roleplaying games, such as Dungeons & Dragons, with my close friends.
What is a skill that you are currently working on?
I am currently working on becoming a nationally certified wrestling coach while learning the best way to include my knowledge of psychology to best help my athletes succeed in their endeavours. I am also constantly working to deepen my understanding of the field of psychology through continual study and practice of various therapeutic modalities, such as cognitive behavioural therapy, narrative therapy, and dialectical behavioural therapy.
What motivates or inspires you?
My family inspires me in everything that I do. I have lived in four different countries and while it was exciting to experience so many new places, it was also very challenging for us. Yet, through all the struggles, my family provided me with plenty of support as well as providing me with a template of how I could best use my talents and passions to best help others. I strive to live up to the future that my family helped build for me and I also want to help forge a path for those who follow behind me, including my siblings, and those who may follow a similar path as me.
Available for:
Anxiety-related symptoms (GAD, Phobia, Panic, Social, etc.) | Student-Athletes | Immigrant Issues(especially those having a difficult time adjusting to life in Canada) | Mania | Depression | Exposure Therapy | Anger Management | Mood | Coping Skills | Divorce | PTSD | Stress & Burnout | Assertiveness Training Self Esteem | Boundary Adherence | Relaxation and Mindfulness | and much more...
Contact Information
815 17 Ave SW #210, Calgary, AB T2T 0A1, Canada
Author Info
ShiftGrit
Member since 8 years ago
View Profile