Gurjeet Bara
ShiftGrit Therapist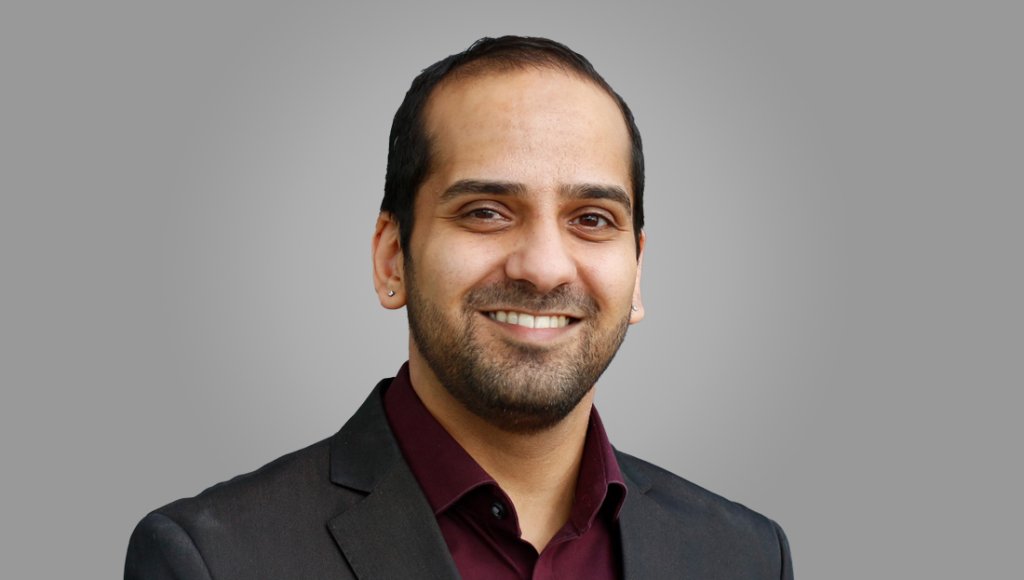 Like all Shift Clinicians, Gurjeet is trained in the ShiftGrit protocol- a structured therapy program that uses counter-conditioning and evidence-based techniques to establish new perspectives. This creates better, automatic responses for our clients- things like less reactivity, stronger boundaries, healthy assertiveness, smoother communication, improved mood-optimized performance... and many more...
What is your name/nicknames?
Gurjeet Bara
What do you do at Shift?
I offer individual therapy sessions for adults and adolescents. I create an environment where you feel safe to talk about your thoughts and feelings and help you change negative patterns and limiting beliefs.
What are your academic credentials?
I received a Bachelor of Arts degree from the University of Alberta, and a Master of Counselling with Counselling Psychology specialization from Athabasca University.
Why did you decide to become a therapist?
I decided to become a psychologist because of my own experiences in therapy in the past. I have experienced firsthand how beneficial and transformative therapy can be. And I realized that it would be deeply rewarding to help another person feel understood, develop clarity about life, and start taking steps forward to create their ideal life. My main reasons for becoming a psychologist are to create a positive therapy experience that results in growth, and the fulfillment that comes with helping others to heal and reach their potential.
What do you bring to your therapy sessions, and what are some goals?
Along with my education, training, and experiences, I bring a kind, gentle presence to my therapy sessions. Since I understand what it's like to be a client and how hard or uncomfortable it can be to talk about things, I bring patience and compassion. I bring my true, authentic self to my sessions. Our goals include developing self-awareness and promoting healing and growth. Together we will discover your limiting beliefs, including where they came from and how they affect your life, and we will work together to remove those core limiting beliefs so that you can live your ideal life.
Who do you work with?
I offer individual therapy sessions with clients aged 16 and over.
Why are you passionate about what you do?
I find it personally fulfilling to help clients on their journey and to hear about the changes they've made in their lives. I am interested in the human mind, how limiting beliefs form and how they hold us back, the growth that people can experience once these beliefs are cleared, and witnessing people create a fulfilling life for themselves. It is amazing to see people transform, or become more of who they really are, with the right guidance, teaching, and support. It is an honour and privilege to hear about a client's life and their internal world and to help them overcome barriers is personally rewarding.
What do you do in your spare time?
I love going for walks on a sunny day. I enjoy reading books about various topics such as psychology, psychotherapy, spirituality, philosophy, and also novels and graphic novels. I also enjoy spending time with close friends and family. I like going to coffee shops and bookstores. For the past year, I've been going to the gym on a regular basis. I've been into superheroes and sci-fi since I was a kid, and I still enjoy these genres in books, TV, and movies. I am a mindful person, so it does not take much for me to be happy or to enjoy the moment.
What is a skill that you are currently working on?
I am working on improving my implementation of evidence-based psychology practices and strategies. This involves continued professional development on an ongoing basis. I also have regular check-ins with both of my supervisors about how my work is going. I'm always reading and learning more about psychology and psychotherapy since it is a passion of mine.
What motivates or inspires you?
There are many things that inspire me. I am inspired by people in my life who keep going regardless of the barriers or difficulties. I am inspired by certain colleagues and therapists that I read about who are amazing at helping others through psychotherapy, which also motivates me to continue learning and getting better at this work. I am motivated by the potential of helping people heal and change their lives. I am inspired by my clients in many ways, such as their courage to work on their problems.
Available for:
Anxiety | Trauma and PTSD | Relationship Issues | Coping Skills | Depression | Exposure Therapy | Anger Management | Codependency | Coping Skills | Divorce | Family Conflict | Gambling | Infidelity | Obsessive-Compulsive (OCD) | Peer / Family Relationships | Sleep or Insomnia | Self Esteem | Stress | and much more...
Contact Information
10445 124 St, Edmonton, AB T5N 1R7, Canada
Author Info
ShiftGrit
Member since 8 years ago
View Profile