ShiftGrit's Edmonton Psychologists Are Trained In Our Innovative & Structured Approach to Therapy
We use specific elements of the most cutting-edge, well-researched, evidence-based, scientific approaches to therapy, put them in the most effective order, and boost results with Shift innovations.
Our Edmonton psychologists re-calibrate your cognitive perspective and subconscious reactions, so you can crush life's challenges, be more in control of your relationships, reactions, and confidence and consistently approach your goals.
The strength-based, solution focused therapy with us shows up in all areas of life because we train core mental health fitness.
How Does ShiftGrit's Therapy Program Work in Edmonton
Work with our Registered Edmonton Psychologists
Our central downtown and south Edmonton therapy locations have both Registered and Provisional Edmonton psychologists. We also offer certified counsellors and coaching.
Our structured therapeutic approach can help those with mental health challenges or even high performers looking to optimize their lives.
We treat children over 12, adolescents, and adults for individual therapy.
Clinical Psychology & Counselling Services:
---
Your Edmonton clinical psychologist will be interested in identifying your limiting beliefs and how they may "show up" in your day-to-day life.
Then, using a combination of cognitive behavioural therapy and bilateral stimulation, your psychologist will help you reprocess traumatic memories and emotions associated with these limiting beliefs, so they will no longer be overwhelming in your life.
OCD/OCPD

OCD/OCPD Therapy

We not only focus on the obsessive-compulsive disorder symptoms, but we uncover the root causes of the disorder.

ADHD

ADHD Therapy

The ultimate goal of treatment for ADHD at Shift is to remove these limiting beliefs and dysfunctional needs that inhibit a sense of hope and self-efficacy.

Depression

Depression Therapy

Without ingraining a new mindset and removing the influence of past disturbances or traumas, enacting positive behaviours can be a major struggle.

Anxiety

Anxiety Therapy

Effective therapy creates change that generalizes across different triggers and all areas of your life, with results that last well into the future.
---
learn more
---
Additional clinical concerns that we provide psychological intervention for:
Trauma
Post-Traumatic Stress Disorder
Bulimia Nervosa
Avoidant Personality Disorder
Behavioural Addictions
Anorexia
Dependent Personality Disorder
Suicidality and Self Harm
Binge Eating Disorder
Phobias
There are specific non-clinical issues that people often need help with in an effort to optimize their lives. Many high-achievers and entrepreneurially-oriented individuals can benefit from the non-cognitively oriented approach of the ShiftGrit Method from the best psychologist Edmonton.
Healthy Aging

Healthy Aging

With all the advancements of medical technology and life extension, we should hope there is a plan for maintaining and advancing mental health in middle age as well.

Weight Management

Weight Management

At Shift, we see a many clients looking for effective ways to manage their weight, eating habits or feelings around food.

Parenting Challenges

Parenting Challenges

We work with clients to find the time, identify priorities, create boundaries, and structure a well-balanced parenting-life balance that prevents burnout, increases satisfaction and delivers a high functioning family life.

Work Burnout

Work Burnout

You'll find that you are no longer reactive to things that used to trigger you, and can live a more optimized life.

Anger Management

Anger Management

Therapy for anger management near you identifying and treating the origins of the anger – the messages about self and the world that cause it.
---
learn more
---
Additional life optimizations that we provide psychological intervention for:
Sex Issues and Sex Therapy
Communicate Effectively
Setting Healthy Boundaries
Work-Life Balance
Insomnia Treatment
Bullying
Coming Out (LGBTQ+)
Infertility
Positive Parenting
Child Behaviour Issues
Toxic Relationships
Grief and Loss
Intimacy Issues
Polyamory
Divorce
Self-esteem Concerns
Retirement & Empty Nest
The exposure therapy that ShiftGrit uses called "Bilateral Stimulation" is an empirically supported therapy for addressing the emotional and psychological suffering that might result from a distressing or traumatic life incident or experience.
With Bilateral Stimulation, the incident may be desensitized and processed again to diminish its unpleasantness and severity. It operates similarly to how the brain naturally processes information when you are sleeping during REM.
One of the beautiful things about Bilateral Stimulation is that you don't have to go into great detail about the specific issue, circumstance, or occurrence you want to deal with and move through. You'll tell friends and family about the best psychologist edmonton.
Our Client Experience Specialists
At ShiftGrit our dedication to meeting your treatment goals starts with our "Client Experience Specialist", a specially trained customer service representative who will take your information request, phone call, or online booking and make sure that you are matched with an Edmonton Psychologist that will identify the root causes of your concerns and train new adaptive responses from all walks of life.
FAQ
Therapists are classically educated AND then specially trained in our unique mental health services.
ShiftGrit Psychology was developed to address the five main limitations that prevent people from proactively seeking the help of Edmonton psychologists to enhance their lives.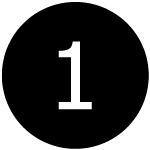 We seek to destigmatize the profession of psychology. We want clients who are proud of their time here and will be proud to tell their friends and family.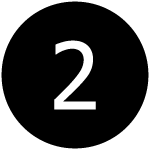 We also work to demystify the counselling process. We do this through sharing our knowledge and teaching our language so our clients have a chance to make their own informed decisions.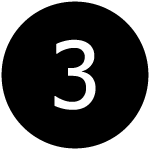 Creating accessibility through our various podcasts, blogs & technology help our clients get the most out of every session and provides the utmost value from our counselling sessions.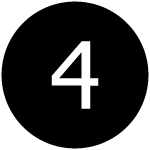 Taking responsibility for ourselves, our behaviour and the consequences that it has on our lives and the lives of others around us. We don't have to live by anyone's predefined ideas about who we should be provided we remain accountable.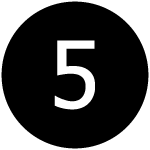 When we remain accountable to ourselves in life transitions then we are also able to demand that out of others. This has a stabilizing, "win-win" effect on our relationships. Those around us know where we stand and learn to expect the truth out of us.
What makes ShiftGrit Psychology a leader in Counselling services?
The Shift Method is a therapeutic relationship that is rooted in attachment and trauma theory. Weakened attachments in early childhood create life challenges through things like negative emotions and limiting cognitions about ourselves.
Many people have relationship issues. Since couples are made up of individuals, we recommend couples counselling be broken up into individual therapy. This way, each person can work on their non-cognitive beliefs about themselves, which negatively affect their relationships with others. Counselling Psychology in the Edmonton area will never be the same!
ShiftGrit is proud to be offering Direct Billing from our Edmonton psychologists with the following main insurance providers:
Direct Billing at ShiftGrit
Other insurance providers may certainly be used, but they will likely reimburse you rather than accept direct billing. If you have any questions about insurance providers or direct billing, please give us a call!
Our psychologists include members of…
There are different regulatory bodies which govern the profession of Psychology in Alberta.
College of Alberta Psychologists
The College of Alberta Psychologists (CAP) is the regulatory body for the profession of psychology in Alberta.

Canadian Psychological Association
Advancing research, knowledge and the application of psychology in the service of society through advocacy, support and collaboration.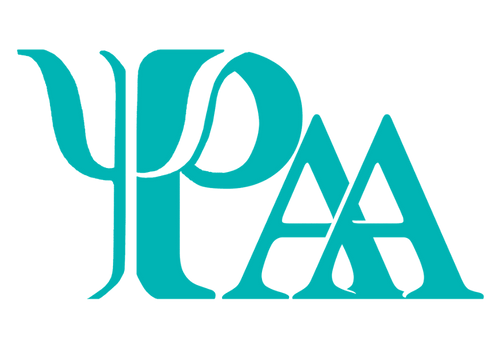 Psychologists' Association of Alberta
Advancing the science-based profession of psychology and to promote the well-being and potential of all Albertans.