ShiftGrit's Kelowna Counsellors Are Trained In Our Innovative And Structured Approach to Therapy
We use specific elements of the most cutting-edge, well-researched, evidence-based, scientific approaches to therapy, put them in the most effective order, and boost results with Shift innovations.
Our Kelowna Counsellors re-calibrate your cognitive perspective and subconscious reactions, so you can crush life's challenges, be more in control of your relationships, reactions, and confidence and consistently approach your goals.
The strength-based, solution focused therapy with us shows up in all areas of life because we train core mental health fitness.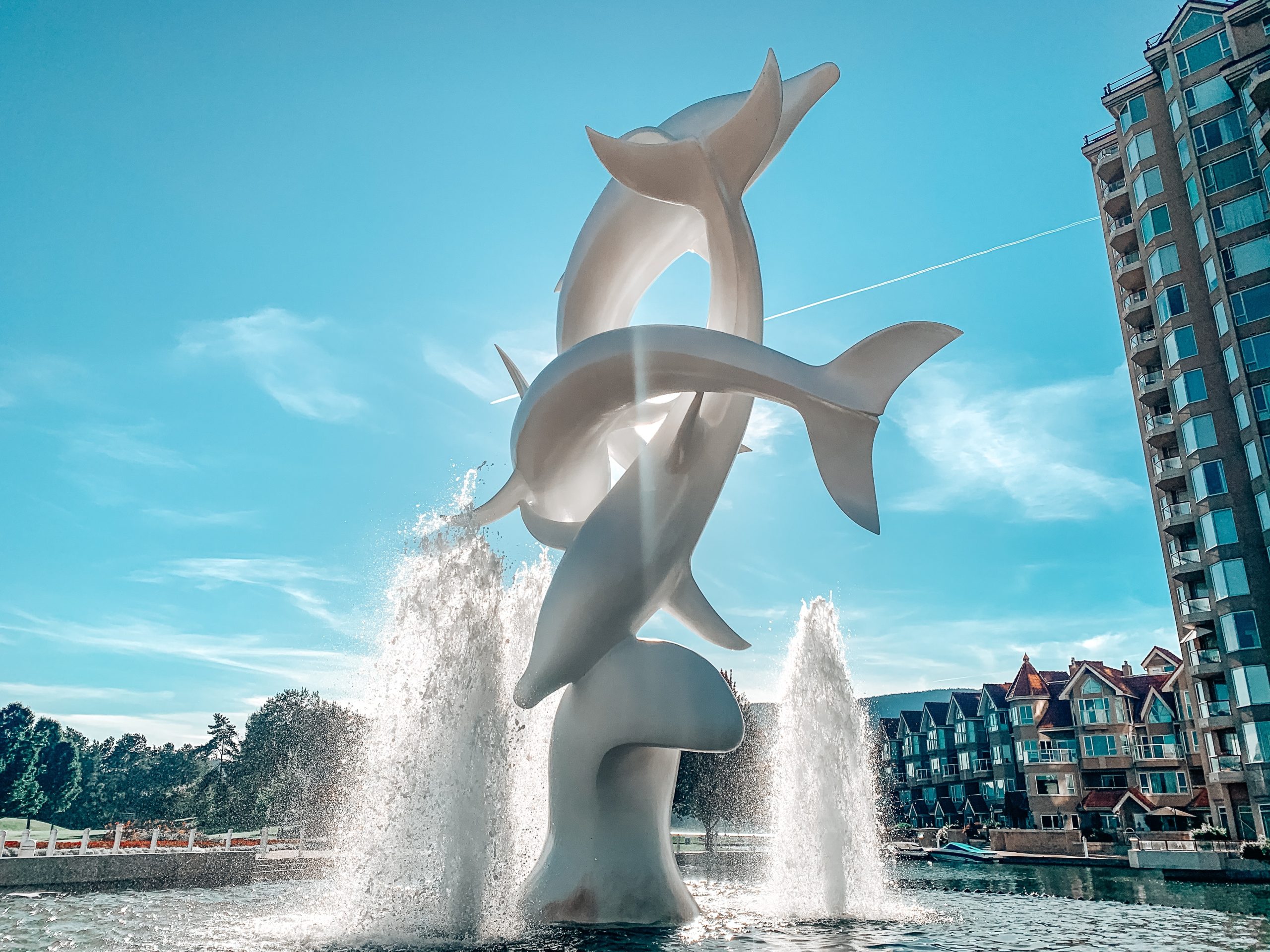 How Does ShiftGrit's Therapy Program Work in Kelowna?
Step One:
Find the Root Cause
Our Certified Counsellors launch a detailed investigation into your patterns, mental health history, and past life experience. We use this to identify the root causes of your concerns.

Step Two:
Educate Your Conscious Mind
ShiftGrit Counsellors use this to teach your thinking, or conscious, cognitive mind, why your concern exists, and how it works.

When you understand the why, you can make better sense of your patterns which helps you change them.
Self-knowledge is power because you can't fix something if you don't know what isn't working. As a bonus, this will help you understand other people better- which is a huge life hack.

Step Three:
Train Your Subconscious Mind
A lot of therapy stops at the cognitive, conscious mind but ours goes beyond it.

How?
We take each root cause when we work with clients and use a sequence of activities (5 to be exact) to reprocess your problem-making responses and reprogram a new, more helpful set of emotional, thought, and behavioural responses.
Why?
Our Kelowna Counsellors train these new responses into the subconscious part of your brain so they are automatic and more consistent than if you had to remember to do them each time. It's like changing something into a habit vs. making an in-the-moment choice.

Step Four: Application
A New Thought Foundation
You make the changes in your life that you couldn't do before. Armed with a new thought foundation from ShiftGrit Counselling, you aren't limited by a mindset that gets in your way. The sky's the limit!
---
Work with our Canadian Certified Counsellors(CCC) or Registered Clinical Counsellors(RCC)
Our online counselling offers Registered as a Canadian Certified Counsellor (CCC) with CCPA* or as a Registered Clinical Counsellor (RCC).
Our structured therapeutic approach can help those with mental health challenges or even high performers looking to optimize their lives. In our area of practice, we treat children over 12, adolescents, and adults for individual therapy.
---
Kelowna Counselling Services:
Your British Columbia counselor will be interested in identifying your limiting beliefs and how they may "show up" in your day-to-day life.
Then, using a combination of cognitive behavioural therapy and reconditioning via Exposure & Integration (REI) (more commonly referred to as Reprocessing), your psychologist will help you reprocess traumatic memories, and emotions associated with these limiting beliefs, so they will no longer be overwhelming in your life.
There are specific non-clinical issues that people often need help with in an effort to optimize their lives. Many high-achievers and entrepreneurially-oriented individuals can benefit from the non-cognitively oriented approach of the ShiftGrit Method from the best Kelowna Counsellor.





---
Additional life optimizations that we provide psychological intervention for:
Sex Issues and Sex Therapy
Communicate Effectively
Work-Life Balance
Insomnia Treatment
Bullying
Coming Out (LGBTQ+)
Infertility
Positive Parenting
Intimacy Issues
Polyamory
Retirement & Empty Nest
The exposure therapy that ShiftGrit uses called reconditioning via Exposure & Integration (REI) (more commonly referred to as Reprocessing) is an empirically supported therapy for addressing the emotional and psychological suffering that might result from a distressing or traumatic life incident or experience.
With reconditioning, the incident may be desensitized and processed again to diminish its unpleasantness and severity. It operates similarly to how the brain naturally processes information when you are sleeping during REM.
One of the beautiful things about reconditioning is that you don't have to go into great detail about the specific issue, circumstance, or occurrence you want to deal with and move through.
---
---
Kelowna Counsellors Directory
At our Kelowna mental health facility, we proudly feature an experienced team of Counsellors and Therapists. Our expert practitioners are dedicated to providing the highest quality care and offer a range of services tailored to meet the unique needs of each individual. The following professionals make up our talented Kelowna network:
---
Find A Kelowna Counsellor
---
What makes ShiftGrit a leader in Counselling services?
The Shift Method is a therapeutic relationship that is rooted in attachment and trauma theory. Weakened attachments in early childhood create life challenges through things like negative emotions and limiting cognition's about ourselves.
Utilizing a thoughtfully devised method, based on classical conditioning, exposure, desensitization, attachment theory, and neuro-psychology, we extract the core of emotions, actions, and cognition's that hinder individuals from attaining their desired life.
---
Read Our Latest Counselling Blogs
---
FAQ
Therapists are classically educated AND then specially trained in our unique mental health services.
What services does your counselling center offer in Kelowna and the Okanagan Area?
Our counselling center offers a range of therapeutic services including individual therapy, couples therapy, family counselling, child and adolescent counselling, group therapy, and wellness workshops. We work with a variety of issues such as anxiety, depression, stress management, relationship challenges, trauma, and personal growth.
What types of therapists and counsellors do you have?
Our team consists of highly trained and certified therapists and counsellors, including registered clinical counsellors, psychologists, social workers, and marriage and family therapists. They have diverse areas of expertise to cater to a broad range of mental health needs.
How can I book an appointment with one of your therapists or counsellors?
You can book an appointment by visiting our website and choosing the 'Book an Appointment' option, or by calling our office directly. Our friendly administrative team will assist you in finding the right therapist or counsellor for your needs.
How long does a typical counselling session last?
A typical counselling session lasts about 50 minutes. However, the duration can vary based on the type of therapy or counselling provided and the specific needs of the client. You can also book double sessions.
Do you accept insurance?
Yes, we do accept many types of insurance. We recommend checking with your insurance provider about your coverage before scheduling an appointment. Our office can provide necessary documentation for reimbursement.
How do you ensure client confidentiality?
We adhere to strict confidentiality guidelines as part of our ethical and legal responsibility. All discussions between a client and therapist are kept confidential, except as required by law or in situations where there is a risk of harm to the client or others.
What is your cancellation policy?
We require a 48-hour notice to cancel or change any appointment. If an appointment is cancelled with less than 48 hours notice, a cancellation fee will apply.
How do I know if a particular therapist or counsellor is right for me?
Finding the right fit is crucial for effective therapy. ShiftGrit offers a brief booking Consultation with our Client Experience Agent so you can understand the Structured Shift Protocol. We will also consider your specific needs and preferences to recommend the most suitable clinician for you.
What can I expect in my first therapy session?
In your first session, your therapist will discuss confidentiality and the therapeutic process. They will ask questions to understand your history, current situation, and goals for therapy. This is also an opportunity for you to ask any questions and to determine if you feel comfortable working with the therapist.
---